Ellie
15 HANDS PIEBALD IRISH COB MARE 9 YEARS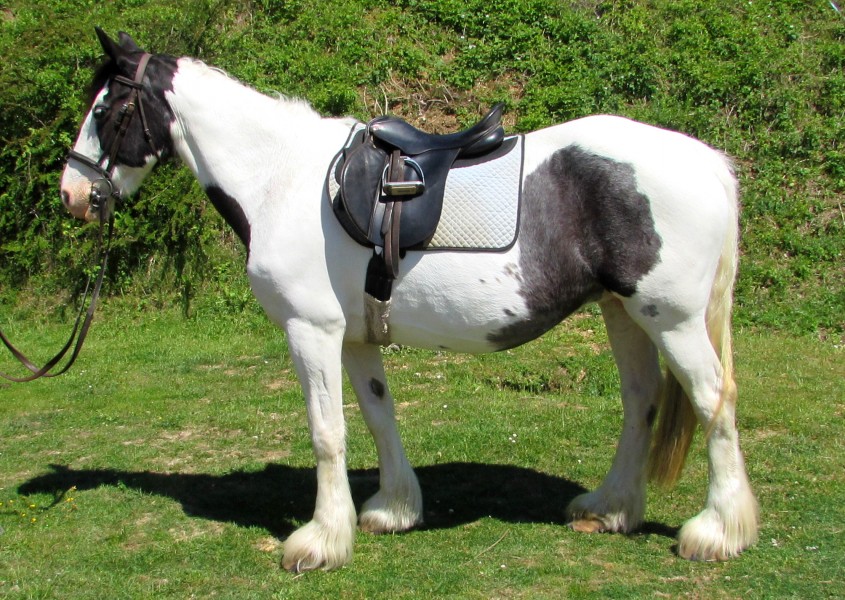 Ellie
15 HANDS PIEBALD IRISH COB MARE 9 YEARS
Ellie is a soft, sensitive soul with a quiet, gentle energy. She is very safe and biddable, always trying her absolute best with everything asked of her. In the past her good qualities of unquestioning compliance weren't respected but she has positively blossomed, developing a relationship built on fairness and trust with us.
Ellie is the kindest of mares, never giving trouble, always polite and gentle on the ground. She is so low in the pecking order, she is bossed around by all the horses so she does her best to keep out of their way preferring to mind her own business. Ellie is low energy but willing. She is used to group riding and isn't excited by it. It's all solo hacking with us and we will continue to do so. She is completely traffic proof. She's seen life and is used to its many potentially scary scenarios. We would describe Ellie as non-spooky without being switched off, she is aware of her environment.
Ellie is absolutely lovely to handle and looks after her rider under saddle. She is ideal for steady hacking on the roads and off them. If you just want to walk, that's fine with Ellie. Her canter is gloriously smooth and happy to come back to trot within a few strides. She isn't interested in long, fast canters!
Ellie will be a wonderful friend
Sorry there are no news stories available.